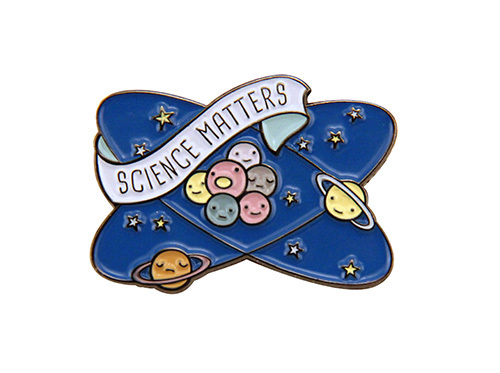 Science Matters Pin
Share this item
The wonderful Science Matters pin by the gals at iLootPaperie, is here for you to show pride and appreciation for our hard-working scientists. Soft enamel, approx. 1.25" with rubber backing.
Opciones
Si a usted le gustaría que más acciones de este tema, por favorcontact us. Tenga en cuenta que no puede ser capaz de repoblar todos los artículos.
También puede considerar...